What Coinbase CEO, Paris Hilton & McDonald's Have in Common? NFT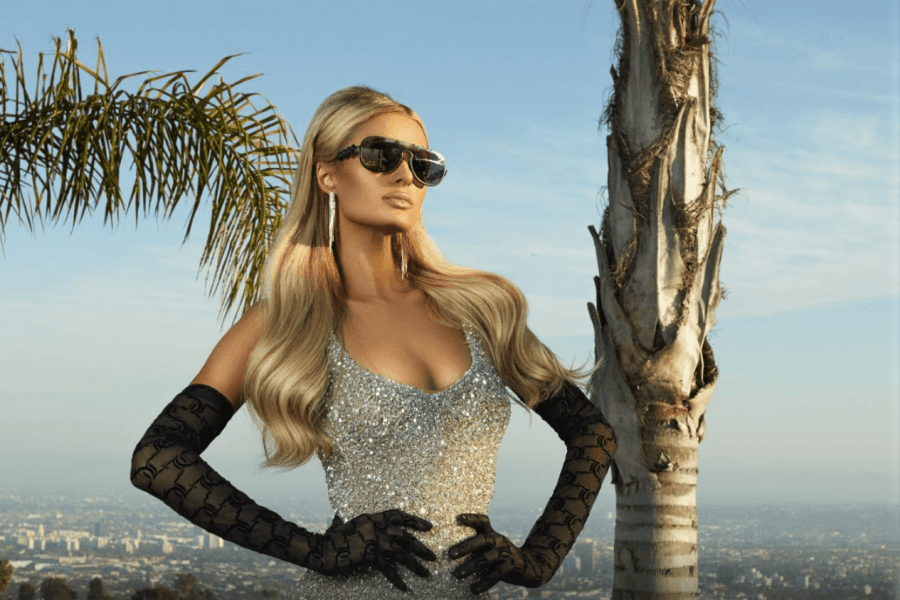 Paris Hilton. Source: A screensot, parishilton.com
You may think that major crypto exchange Coinbase CEO Brian Armstrong, celebrity socialite Paris Hilton, and the fast-food giant McDonald's would have almost nothing in common – but non-fungible tokens (NFTs) unite people and organizations from all walks of life.
As Coinbase prepares for the upcoming direct listing, its CEO announced his collaboration with a DJ called David 'DAVI' Khanjian in order to release three original songs in the form of NFTs. "The theme of one of the songs is about building great stuff with technology, and never giving up," he said. The songs will be released "over the coming days" on the NFT auction house and a Coinbase Ventures portfolio company Zora.
Per his Twitter thread, the CEO had been a long-time fan of electronic music and DJ DAVI, listening to it while coding up the early versions of Coinbase as well. As many people took up hobbies during the COVID-19 pandemic, he got free music lessons from DAVI. All proceeds from the sale of the NFTs will go to the DJ, said Armstrong.
4/ We created these songs over the past year as a fun way for me to learn Ableton Live etc. To be clear – 99% of the talent comes from him, but it was fun for me to work on them none the less.

— Brian Armstrong (@brian_armstrong) April 7, 2021
Meanwhile, Paris Hilton, who had previously said that she was "excited" and "fascinated" by the world of NFTs, published a long post on her website explaining the benefits of NFTS. She stated that NFTs are "a way to innovate, empower others and push the boundaries of how artists interact with their fans. [It's] the future of the creator economy."
Paris announced that she plans "to go big with NFTs, innovating, investing and collecting," with her first drop coming soon.
I'm so excited about #NFTs! Here's why I think #NFTs are the future & everything you need to know to get in the game! https://t.co/mZHqsVqn9Z

— Paris Hilton (@ParisHilton) April 7, 2021
As reported, internet entrepreneur Kim Dotcom hinted in March that he and 1980s star MC Hammer would be working with Hilton on an NFT release that he claimed may fetch up to USD 30m.
While these two drops are incoming, McDonald's France hopped on the NFT train as well. They decided to launch digital art pieces showcasing some of their most popular and most famous menu items. First announced were Chicken McNuggets and Big Mac, stating that some days shouldn't be missed and "09.04. is one of them," accompanied with the hashtag 'McDoNFT'.
Soon after, they announced NFT artworks of fries and sundae as well.
#McDoNFT 09.04.2021 #NFT pic.twitter.com/eOrGyF568y

— McDonald's France (@McDonaldsFrance) April 6, 2021
Per la Réclame, the videos are tokenized in collaboration with communication consulting agency DDB Paris and the OpenSea marketplace, making five copies of each work, and a total of 20 unique works. These will be up for winning in Instagram and Twitter contests between April 9 and April 18.
The text below is an advertorial article that was not written by Cryptonews.com journalists. As the value of Bitcoin rises, more people are starting to look into its use. Big businesses are also starting to see the worth of cryptocurrencies as many of them are starting to allow coin transactions with their customers. Gambling businesses are no different. Many reputable and popular casino sites now accept Bitcoins and other cryptocurrencies like Litecoin, Ethereum, and Ripple too. Many online casinos accepting Bitcoin are also only dedicated to cryptocurrency users. This just shows how much online casino gaming and cryptocurrencies go well together. About Cryptocurrency Gambling The father of cryptocurrencies, Bitcoin, was created in January 2009 by a person or group of people under ...
Continue Reading

→
Disclaimer: The text below is a press release that was not written by Cryptonews.com. Bankera, a fintech focused on serving blockchain businesses, recently announced support of the SEPA Instant payments. As of last month, both personal and business clients can enjoy instant transfers within more than 2,300 banks and financial institutions among the Single European Payment Area (SEPA) network at any time, 24/7, including holidays. The feature is vital for crypto businesses – instant bank transfers open up a way to keep up with an ever-changing crypto market. Firstly, it allows to process deposits and withdrawals within SEPA instantly – businesses offering this possibility are much more attractive to end-users. Secondly, it allows to manage fiat liquidity more efficiently as ...
Continue Reading

→
Source: Adobe/Cavan More South Korean crypto exchanges are almost certain to fold in the months ahead, regulators and industry insiders have claimed, with just five months left before some of the toughest policing measures in the world come into force. Per Fn News, regulatory sources familiar with the matter claim that "at least 10 exchanges" are on the verge of closure and that their "survival cannot be guaranteed" after failing to meet real-name banking requirements. After the country's first piece of crypto-specific legislation promulgated last month, exchanges now have a grace period of until September 24 to obtain banking contracts, put anti-money laundering (AML) protocols into place, gain information security management system (ISMS) management credentials and prepare documentation proving they have ...
Continue Reading

→
Source: iStock/TwilightShow Widespread reports of a return of the kimchi premium appear to have been shrouded in confusion after bitcoin (BTC) prices plummeted briefly on a number of domestic exchanges before rising back above the USD 62,000 mark – while the market-leading Upbit platform suspended fiat withdrawals, possibly due to a banking issue. The platform announced that it was conducting an "urgent inspection of KRW deposits and withdrawals," but did not specify what the issue was in an official notice. However, the Upbit operator Dumanu told the media outlet TechM that the issue was with a "fiat deposit and withdrawals service provider," and "not with Upbit's servers." The problem, however, may lie with the exchange's banking partner. As previously reported, Upbit has partnered with the neobank K-Bank, with whom the crypto exchange's ...
Continue Reading

→